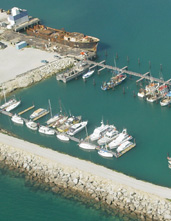 In 1998, Superior Jetties & Pontoons Ltd was established to meet the growing needs of the marine industry. We provided choices of product which were not formerly available. In 2006 we were appointed the official Australasian agent for Connect-A-Dock USA. We have been particularly successful with the rowing pontoons and therefore decided to create a sub company totally dedicated to rowing which we had named Salta Docks & Marine.
As our companies have grown rapidly we have decided to amalgamate the two and trade under the new name Anchorage Pontoons Limited.

Although we work closely with engineers all round the country, we have a close working relationship with Ocel Consultants Engineers in Christchurch New Zealand...

> read more about our company profile.