Rowing Pontoons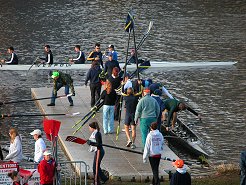 With its low profile and superior buoyancy, it's no wonder that US Rowing and other rowing nations around the world choose the Connect-A-Dock 1000 series.

The modular float system will not scratch or damage skiffs and can be easily assembled into a variety of configurations to suit your requirements.

Anchorage Pontoons Limited will tailor make a system for you.


Inquire about our variety of starter gates.